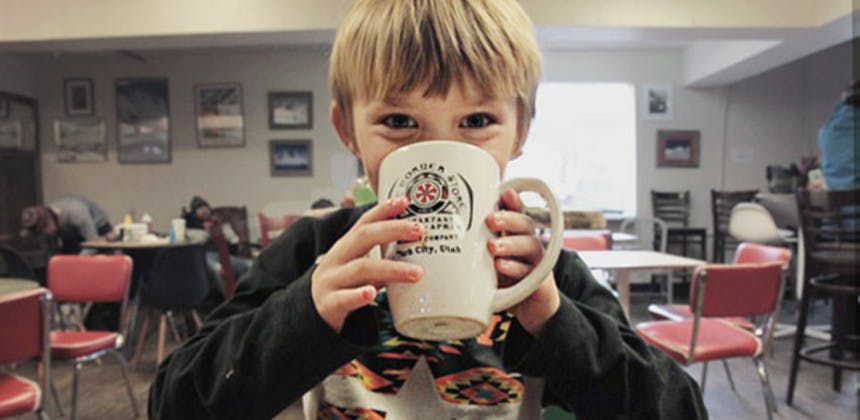 The Corner Store Since 1974 The Corner Store originally opened in 1974 by Jim, Mike, Diane, and Tony Doilney. Leaving graduate degrees and high paying east coast jobs behind, these brothers and their families chose to pursue the ski bum lifestyle in the little known mining town of Park City. Only three years into the life of The Corner Store it was changing hands for the first time but not before it developed a reputation as the meeting and party place for local skiers. As Park City grew into an international ski destination The Corner Store remained a place where locals and tourists felt comfortable relaxing and telling stories of their exploits on the mountain. 2004 saw the return of the Doilney family to The Corner Store. Max Doilney, along with Jeff Jacobs and a group of idealistic friends, reopened The Corner Store 30 years after his parents (Jim & Diane) first opened it. The Corner Store has reemerged as the place for local skiers, mountain employees and tourists to meet in the morning and Apres' ski in the afternoon.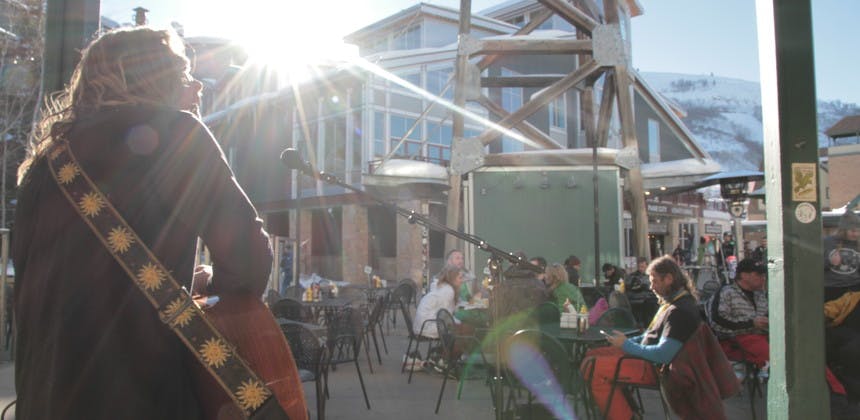 The Local Legend
Corner Sports is the ski shop extension of The Corner Store. Expanding the energy developed by its legendary neighbor Corner Sports attempts to make Locals and Tourists feel like they have a home base at Park City Mountain. Managed by passionate mountain enthusiasts and expert ski techs Corner Sports has everything a skier needs and nothing they don't want. Coffee, Beer, Pastries and Pizza compliment this shop rather than $1000 jackets. A wide variety of the latest equipment help customers enjoy their time on the mountain. Lively conversation shadowed by stoke inducing ski and snowboard videos enhance any day immersed in the greatest snow on earth.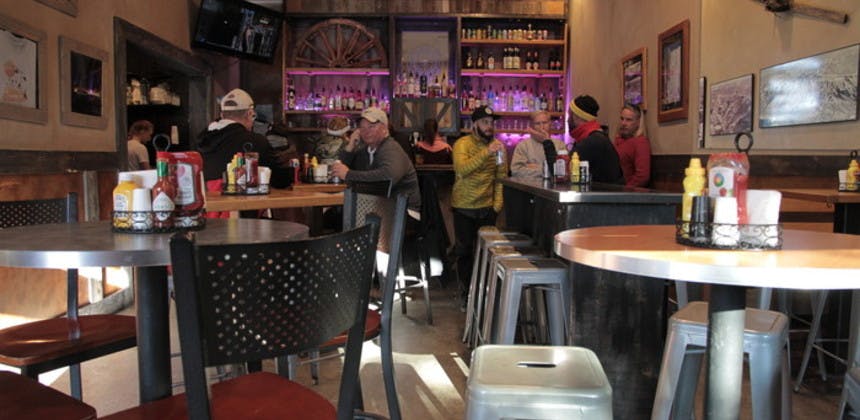 Explore the Relics
Look around the restaurant and you will find some interesting paraphernalia. An original Corner Store sign hand painted by Tony Doilney in 1974 hangs in the Bar. There is an old wooden sled from the Ski Jump at Ecker Hill now known as Gorgoza Park. The Skis on the wall are collected from legendary ski bums from Utah, Montana, California, Ohio, Illinois and Colorado. Framed Chinese Downhill T-Shirts have a home here (you know if you know). You will find a picture of Park City from the 1960s, maps of the Wasatch Mountain Ski areas and original Snowboards from a local collector hanging on the walls as well.